[by Serge Grisard]
In this edition of our blog, we will be reviewing the broad range of variations in the medication reminder solution world, from the most simple to the most assistive.
Non-adherence to prescriptions may have multiple sources: inadequate instructions, declining memory, busy schedule, or even a combination of the above. All can have negative consequences on the patients health and their relatives' peace of mind.
The systems are diverse, from plastic pill boxes to electronic or connected devices and even assistive solutions; one should think about its exact use before jumping in with an impulsive purchase. What is the underlying need? to divide a day's worth of medication, to sound alarms, to proactively manage reporting and behaviour? Various medication reminder systems may enhance quality of life for you and your informal or formal caregivers. Here is a review of the most popular solutions to help you match your requirements.
Ease of use, single functionality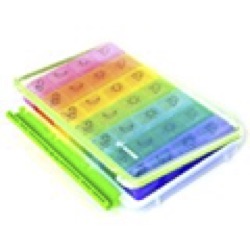 Standard, plastic pill boxes offer caregivers and seniors the ability to organise medications into convenient slots. With models offering daily, weekly, or monthly compartments, every schedule can be adhered to.
Simple device with voice reminders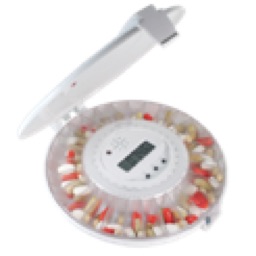 The new and improved versions of the basic pill dispensers transform the concept of standard plastic pill boxes into electronic devices. They issue gentle or intrusive reminders and aim to remain user-friendly and inexpensive.
Wearables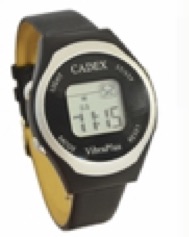 The new wave of connected devices allows multiple applications on the wrist. Some watches now feature strong vibration alarms, allowing hearing-impaired individuals to feel the reminder rather than hear it. They can also offer easy-to-read backlight displays, dispense other alarms, and provide lock features to prevent accidental re-programming.
Tamper-proof automats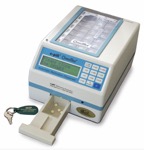 Especially for elders with declining cognitive abilities, the tamper-proof pill automats can be extremely valuable to keep medications organised and dispensed in recommended dosages and times. Further features may include secure and refillable trays, alarm and text message reminders, battery back-up systems…
Cellular connection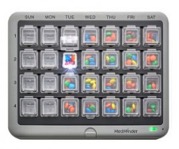 Some models. Like the MedMinder have their own built-in cellular connection. The dispenser lights up and sounds when the medication needs to be taken. And if delays are detected, the pill box will call the individual. Escalation notifications can be set up via phone call, email, or text message to designated caregivers.
More than medication reminders
At the top of the evolution tree in the medication reminder ecosystem, new AAL-promoted solutions open the door to holistic approaches to the poly-medication and adherence issues. MedGUIDE belongs to this category.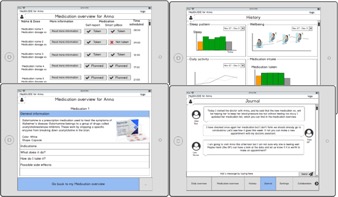 MedGUIDE is a digital platform that will bring together informal caregivers, medical professionals, pharmacists and the seniors with dementia themselves around the issue of medication adherence. The platform will collect information from the local care network (senior, family, informal caregivers), both through self-reporting and sensor data collection. The self-reports and sensors will report on physical activity, sleeping patterns, movement habits, nutrition and social interaction aspects and medication intake and adherence to the prescribed therapy. The combination of the 'human perspective' and the 'sensor perspective' will provide an up-to-date view of the state and needs of the seniors with dementia. Furthermore, MedGUIDE will use big data analysis to detect changes in senior's routines, in order to minimize side effects of medication.